Helping You Make SMARTER Workforce Decisions!


We approach every relationship by…
• Thoroughly understanding your needs.
• Recommending ONLY what is right for your business.
• Simplifying the process with small steps that make a big impact.
• Offering ways to measure the impact of your solutions.
• Demonstrating compassion for you and your employees in the form of guidance and coaching.
• Doing some of the "heavy lifting" for your HR/OD team and supporting them with best practice advice.
Michael Zia Mian, Ph.D., ACC | Founder & Principal Consultant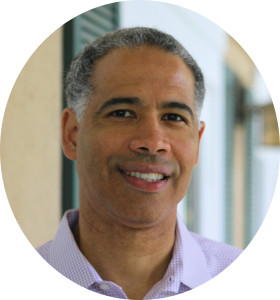 Experience: Michael is the Founder and Principal Consultant of Mian Talent Solutions, a consulting firm with expertise in helping companies build healthy talent infrastructures so that they can make better workforce decisions. This includes identifying the right talent, coaching professionals and leaders to achieve goals, and creating a more engaged workforce. Michael does this by creating or leveraging different tests, assessments, and surveys that provide information about how people perform, think, and feel in given work settings. Michael has over 18 years of global experience in talent management and was previously a principal in Mercer's Talent Assessment Solutions group. Michael is known for being very customer focused, and for helping clients develop practical solutions that add value to their business. Specific expertise and experience includes:
Competency Modeling/Job Analysis
Assessment Feedback and Coaching
Employee Satisfaction and Engagement
Performance Improvement
Test Development/Certification Testing
Work Simulations
Selection and Development Systems.
Previous to Mercer, Michael was the Director of Consulting for Censeo Corporation (a Mercer acquisition) where he played a key role in growing the company for acquisition by winning and managing large scale projects, and developing "cutting edge" assessment tools/products. Michael has delivered webinars on 360 degree feedback and employee/engagement, facilitated test development workshops, and has lectured at the university level on a variety of topics related to assessment and measurement. He has also conducted HR related research, most recently in conjunction with the Apollo Research Institute, on US employer perceptions of hiring military personnel.
Education & Certifications: Michael received a Ph.D. in Industrial/Organizational Psychology from the University of South Florida, a M.A. in the same field from the University of New Haven, and a B.A. (Honors) in Economics and Psychology from Queen's University. He is a certified ICF Executive Coach and Hogan Assessment administrator. Michael is an active member of the Society for Industrial and Organizational Psychology (SIOP).
Leslie A. Miller, Ph.D., SHRM-CP, PHR | Associate Consultant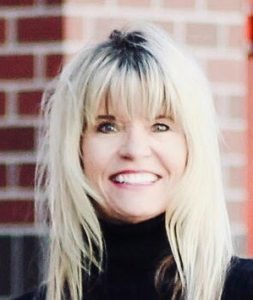 Experience: Leslie has more than 20 years of experience working with organizations to help them acquire, develop and retain the talent they need today and in the future. Leslie has a proven ability to design and implement innovative and pragmatic solutions to client's business problems, establish great working relationships with clients, and work fast and efficiently. Her colleagues and customers describe her as a results-oriented, process-driven, self-motivated, and energetic professional. Her expertise includes:
defining organizational competency models and behavior standards,
designing assessment & performance improvement/management surveys and knowledge tests,
customizing and facilitating performance based interviewing & leadership training programs,
providing assessment-based executive coaching,
designing and implementing business impact evaluation studies.
Prior to her current role, Leslie served as the Director of Business Solutions and Director of Assessment and Measurement at Wilson Learning Worldwide.  In these roles she was responsible for conceptualizing, designing, managing and implementing traditional and technology-based assessment, measurement and training performance improvement solutions for client organizations. Leslie also served as the Assistant Dean of Admissions at Rollins College, where she was also a faculty member of the Psychology, Organizational Behavior, and Human Resources programs. Leslie publishes extensively in assessment and talent management. Her most recent publication (2016), is a 5th edition college-level psychological testing/measurement textbook published by SAGE Publications.  She also enjoys teaching graduate organizational behavior and organizational leadership courses at Rollins College and mentoring doctoral students a Walden University and the University of Phoenix.
Education & Certifications: Leslie has a Ph.D. in Educational Psychology from the University of Maryland and a M.S. in Experimental/Cognitive Psychology, from Washington State University. She has certifications from several Human Resources associations (SHRM- CP, PHR) and in Hogan Assessment Systems.
Suzanna Earle, M.A | Associate Consultant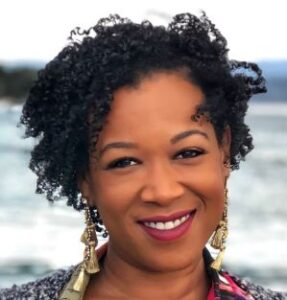 Experience: Suzanna has over 15 years of experience working with organizations to improve employee satisfaction, performance and productivity. She does this by creating recruitment and training processes that consider the relationship between culture, organizational design, structure and the environment. She has a track record of coaching strong teams, that report high levels of engagement and employee satisfaction. In her previous role at Kaplan Test Prep, Suzanna designed employee development programs geared at increasing employee retention rates and developing high potential employees. Her specific areas of expertise include:
Designing and managing employee development programs
Creating staffing models to predicting future hiring needs
Recruiting, selecting, and retaining high-quality employees.
Workplace diversity and anti-discrimination policies
Analyzing the effectiveness of workplace programs
Assessing employee performance
Researching and improving the quality of work environments
Suzanna has been a leader in variety of companies and across several fields, this includes being the Director of Recruitment and Operations for a global tech start up, a Talent Acquisition Specialist for a large corporation and Director of Operations for a Florida construction business.
Education & Certifications: Suzanna has a Master of Arts in Industrial and Organizational Psychology from The Chicago School of Professional Psychology and a Bachelor of Arts in Psychology from Rollins College.
Scott Wesley, Ph.D. | Associate Consultant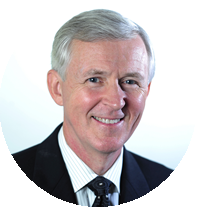 Experience:
Scott has provided consulting and project management services for more than twenty-five years.  He is experienced in delivering complex assessment and training solutions and has worked with many Fortune 500 companies achieving high levels of customer satisfaction and retention.  Scott has an extensive background in competency modeling and job analysis, multi-rater assessments, test development, customer and employee engagement surveys, training development and evaluation, feedback systems, and coaching. He previously worked for Wilson Learning Corporation as the Director of Assessment Services and at Educational Testing Services as a Research Scientist. Scott has conducted applied research in the areas of job analysis/competency modeling, selection systems, training evaluation, employee attitude surveys, and test development.  He has published over twenty-five articles, book chapters, and technical reports on a wide range of human resource topics.
Education & Certifications: Scott has a Ph.D. and a Master of Science degree in Industrial and Organizational Psychology from Georgia Tech and a Bachelor of Science from the University of Tennessee.  He is certified in the Hogan Personality Assessment System.
Find Out How We Can Help.
If you are interested in finding out how we can work together, send us an inquiry and we'll get back to you.