Multi-rater or 360 degree feedback is an assessment practice that incorporates perceptions from multiple sources in an individual's work environment – self, peers, manager(s), direct reports, customers, etc. Ratings from these sources are typically combined, producing a report that contrasts perceptions between groups and summarizes where the individual has overall strengths and potential weaknesses on various competencies and attributes. Assessment information is typically used to increase self-awareness and promote professional development, unfortunately after many years of helping organizations implement these assessments I've seen far too many use a "one and done approach" with little strategic purpose.
The growth of self-service assessment technologies has made it easier, cheaper, and faster to implement multi-rater assessments, making it more accessible to all sizes of companies. Assuming best practices are used, there are a number of strategic ways to leverage the power of these assessments, outside of generic individual development. Here are three applications you should be thinking about:
1. Executive Coaching – As organizations increasingly incorporate coaching into their performance management systems to improve communication, drive change and build accountability
, many are leveraging internal and external coaches over extended periods to guide and help leaders modify personal behaviors, make better decisions, and achieve goals. Executive coaches use a variety of tools to better understand their clients, but there is often no better assessment (considering cost, ease of use, and impact), besides actual observation, than multi-rater feedback to really "see" a client from all angles and validate his/her statements and beliefs. There is a natural tendency for clients to see themselves as better than they actually are and in some cases in ways very different from how others view their behaviors. This is the notion of a "blind spot" and in some organizations, the higher the level, the bigger the potential for "blind spots." Executive coaches use multi-rater tools to ask more poignant questions about discrepancies in their clients' results, identify potential career derailers (a behavior that limits progress and cannot be compensated for by a strength – e.g., being a Micro-manager) and quickly help their clients prioritize actions that will get them back on track.
2. Improving Team Performance – By aggregating results, multi-rater evaluations can help leaders better understand their teams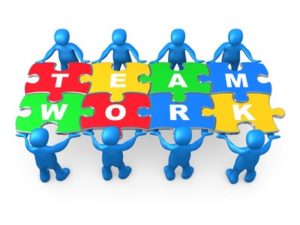 – what are the overall strengths and where are the gaps? This information helps target overall training and development needs, but also helps leaders identify peer coaches and mentors – individuals with strengths in particular areas that other team members don't have. This can be especially helpful in teams where managers are stretched by the number of people they manage and or in roles where the risks associated with failure are considerable (e.g., healthcare professions). Pairing highly skilled and lower skilled employees in these kinds of situations has many benefits including… speed in elevating competence, maintaining engagement and reducing turnover, and avoiding costly on-the-job errors. There are now 360 reporting technologies that allow leaders to readily pair employees based on levels of competence. Multi-rater assessments can also play a vital role in team building by assessing the working style and emotional skills (e.g., Emotional Intelligence) of each team member. The perceptions of one's team members can be very powerful. Individual profiles are shared within the group and effective ways of interacting with each other coached and developed to create a more trusting, communicative, versatile and fluid team.
3. Measuring Training Impact – According to Training Magazine's 2015 Industry Report, US  organizations spent a total of 70.6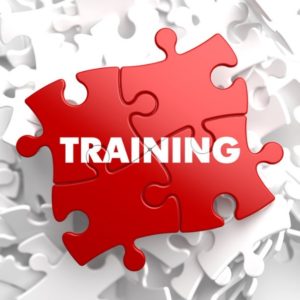 billion dollars on training last year, while Mckinsey Quarterly reports that executives are increasingly concerned about the lack of metrics around training. One method for assessing whether training impacts actual on-the-job performance is to ask managers and other groups if the trained behavior is being exhibited. In these instances the multi-rater assessment is customized to measure the key learning objectives of the training program and is administered after learners have had enough time to apply the new behaviors. The feedback results are a potential indicator of the extent to which the training was successful at an individual and group level. Results can also be used to provide feedback to facilitators and curriculum designers on how to best modify their programs for maximum impact on employee job behaviors.
I've used these strategies effectively over the years, but always with a clear purpose in mind and also the knowledge than no one tool can do it all. I'd like to hear how these approaches have worked for you and what other ways you are using multi-rater feedback in your organizations and with your clients?
Don't forget to follow Mian Talent Solutions on Twitter and LinkedIn and make sure to share this post via the social media icons!